About Us
We are a small business based on a beautiful farm in Ripley, Surrey and have been operating since 2014.

Our hours are 9pm - 5pm, Monday to Friday. These hours are usually flexible as we know small businesses find it difficult to find time during the day. Please let us know if you need to speak to us outside these hours.

Alongside our Bookkkeeper Jayne, we also have local bookkeepers who help us when our workload increases - usually every January!

Meet Our Funky Bookkeeper - Jayne Di'Michele
I have been working as a bookkeeper since 2004 and since then I have worked for many small to medium local businesses.

Before having my family I worked in the commercial world and spent most of my time working in the computers and telecommunications world.

Since having my girls, I choose to work with independent businesses, bringing with me years and years of business knowledge.
I love seeing businesses flourish and grow into bigger, stronger and more successful ventures.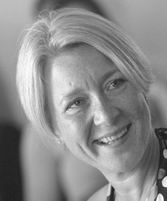 Funky Bookkeeping is part of Funky Business Services Ltd. The Company was incorporated in 2017, Company Number 10592066. Click here for more information.